Welcome to my site. Still has that new site smell.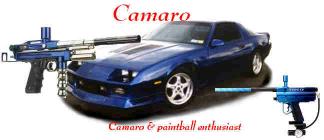 [Home][The News][VLM Master Archive] [Technical Section] [Custom Parts][Paintball Products]
[A,CC&R][Classifieds] [My Guns] [Contact Info] [Legal & Shipping info][Chat] [Links]
---
Classifieds Page
\/ Wanting to buy \/
#1 Black Spyder TL+ body
#2 Kingman EM1
#3 Misc. Cocker pneumatics
#4 Cocker front block(s)
#5 Black Spyder Va
#6 Spyder Xtra body & va
\/ Getting rid of \/
#1 Used, working Epson Stylus Color Printer 200 Works, just pluged it in. Ink things are 3/4 - 2/3 full. $25 obo
#2 New, never used SEC Educational Software. NO DEMO, Full Version. Great for a little borther or sister or some younger child. $5 obo
#3 *All Never used* 2 MSN, 2 months free cds & 1 Earthlink, Half-price for 6 months & 1 Earthlink, 1000 hours free cd. $5 shipped(to cover small package & shipping)
#4 Misc. car phone parts. i know of one whole kit, battery cables to speaker. When ever i get a chance or when someone want some of it will invatory it all. $__ shipped
---
[Home][Classifieds]
All text, graphics, photos and content, Copyright 2002, 2003 Camaropball's. All rights reserved. Unauthorized duplication prohibited. All data contained herein presented for informational purposes only. Use at your own risk. May cause drowsiness, irritability and violent incontinence. Not responsible for chromosomal damage due to improperly shielded monitors. Do not take internally. Not responsible for excessive chronic disclaimer squinting syndrome. Wash eyeballs thoroughly after use.