Found VLMs Page 2

GrimStone's VLM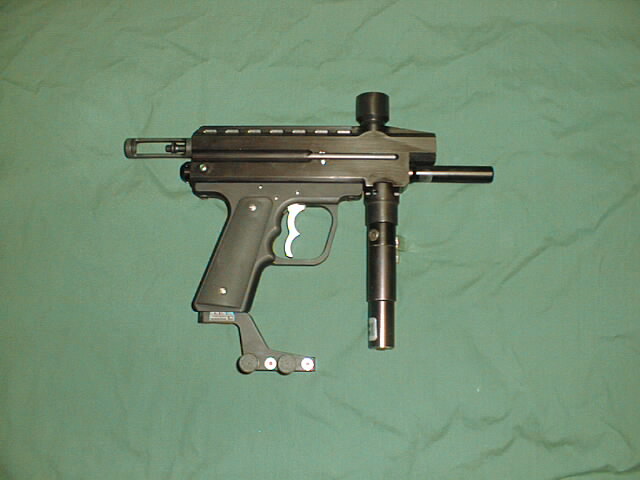 ---
djacob372's VLM
According to a source at AKA this is one of six pre-milled and anoed markers given out to aka sponsered teams. There were about 25 others sold with either black or no anodizing at all. I'm fairly certian the team this marker was initally given to was the E'ville Knights. As they received markers identical to this one, and are located in the same area as the seller I purchased it from.
AKA Red factory anoed/milled VLM body
AKA Sidewinder reg anoed to match
AKA mitemax lp chamber
AKA lighting bolt
AKA tornado valve
AKA nikel rear cocking
Chrome cocker vert adapter
SS spring guide
TL velocity adjuster
Mako storm e-frame
Lapco drop forward
CMI-R2000 primary regulator (if using co2)
Lapco autospirit 12" barrel, cocker threads (small bore)
Lapco bigshot 12" barrel, cocker threads (medium bore)
SP AA 12" barrel, cocker threads (large bore)
290fps at 290psi
---
Armax's 1st VLM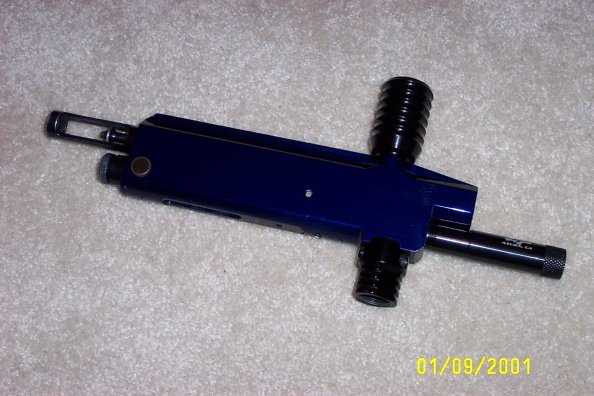 AKA VLM Body (new picture comming soon)
- Dye double trigger frame
- AKA Mitey max LPC
- Javelin 12" barrel
- AKA tornado valve
- AKA lightning bolt
- Fireballmountain 15* ASA
- WGP Regulator
- AKA cocking assembly
- 32* velocity adjuster
- 32* spring kit
- Kapp Angel Feed
- Black dye stickies
- Lapco adjustable drop forward
- NWpaintball Air system quick disconnect
- Kingman bottomline regulator
- 16oz anti-siphon CO2 tank with on/off
---
Armax's 2nd VLM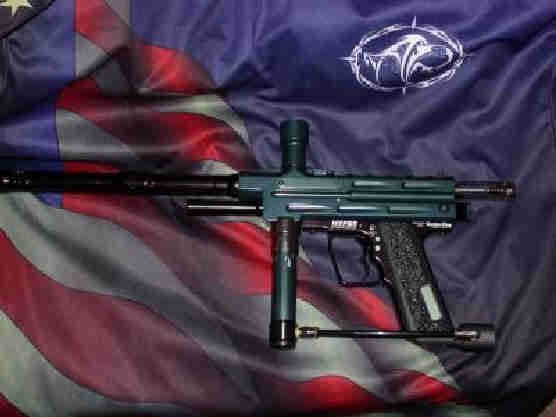 ---
AKA VLM Spyder Body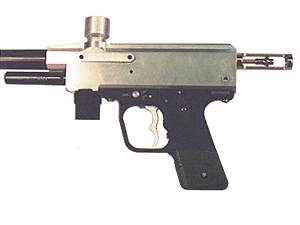 This body sold for $147.50 at G3pb.com.
The ultimate Spyder Upgrade Body. Will be available in Regular (shown) or Mini version. Uses Spyder internals and with the exception of the Volumizer threads, it uses all American standard threads. Uses F4 Style Wire Ball Nubbins, Cocker vertical adapters and Cocker Barrels,and uses any Angel Vertical Feed. Plenty of meat for custom milling. Very limited production...
---
[Home][VLM Archive]
All text, graphics, photos and content, Copyright 2002, 2003 Camaropball's. All rights reserved. Unauthorized duplication prohibited. All data contained herein presented for informational purposes only. Use at your own risk. May cause drowsiness, irritability and violent incontinence. Not responsible for chromosomal damage due to improperly shielded monitors. Do not take internally. Not responsible for excessive chronic disclaimer squinting syndrome. Wash eyeballs thoroughly after use.