Well, still not much happening w/ my bolts. I do have another bolt in the planing stage, its a normal bolt. I am looking into CNC lathes so I maybe making some this summer but not clear at the moment. Also look for some new & better drawing and/or a 3D drawing or Gif animation of the bolt.
Well, not much has been going on with the bolts. I plan on going to a local shop & seeing if they can make them along with a few other things. If not, I will have to buy my own tools, which I'm really thinking about, and make them myself.
---
Other Anti-Chop Bolts
Boston Paintball Products actually made one for the Reflex Cocker (a cocker with a pneumatic R/T system) right around 98-99. The newer Jam Bolts are just a copy of the BPS bolt of old.
Thanks to vantrepes from PBN for informing me of this small mistake. He said he has one & will dig it out & get some pictures of it...Thanks man.
Here is the Level 10 Bolt from Airgun Design.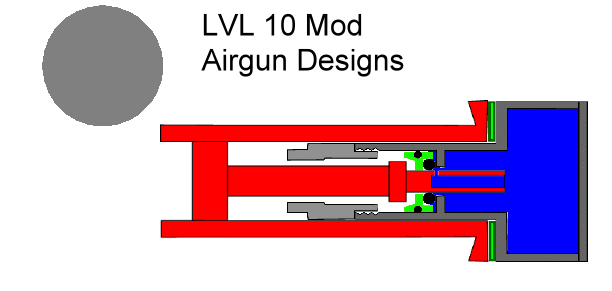 This is the ACB made by BR MACHINE CO. Its an Anti-chop Bolt for Spyders.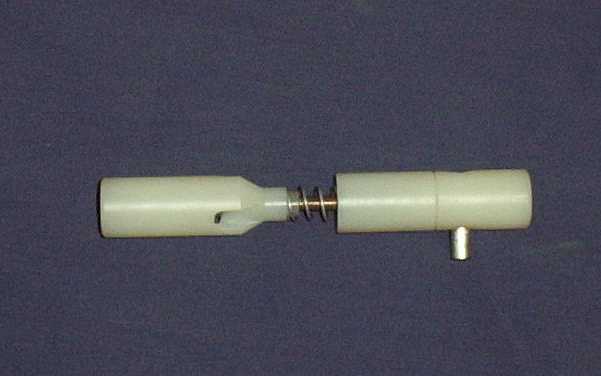 ---
Give me you feedback on my bolt