Welcome to my site. Still has that new site smell.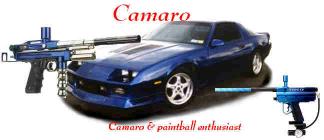 [Home][The News][VLM Master Archive] [Technical Section] [Custom Parts][Paintball Products]
[A,CC&R][Classifieds] [My Guns][Contact Info][Legal & Shipping info][Chat] [Links]
---
Non-Paintball Page
Well, finally got a non-paintball projectgoing.
Wood Working Page:
Since I got into high school, almost done by the way, & a whole new world of classes have opened to me & I took woodshop & fell in love with wood working. On this section of my site I hope to not only hold a few photos of what Ive built but plans for those who either have nothing to do or who have woodshop & no clue what to build.
The Computer Project:
I got plans for a clear, internal lighted & high dollar computer. I may also build a new computer desk to go with it.
The Kool-Aid page:
During the summer with so much time on my hands & nothing to do at 2am & wanting some thing to drink will make you mix odd things. Here's a growing list if Kool-aid flavors Ive mixed.
---
[Home][Non-Paintball]
All text, graphics, photos and content, Copyright 2002, 2003 Camaropball's. All rights reserved. Unauthorized duplication prohibited. All data contained herein presented for informational purposes only. Use at your own risk. May cause drowsiness, irritability and violent incontinence. Not responsible for chromosomal damage due to improperly shielded monitors. Do not take internally. Not responsible for excessive chronic disclaimer squinting syndrome. Wash eyeballs thoroughly after use.